Herb Cietrzew
Research Heraldry Herb Cietrzew
Herbarz Polski translation
Cietrzew herb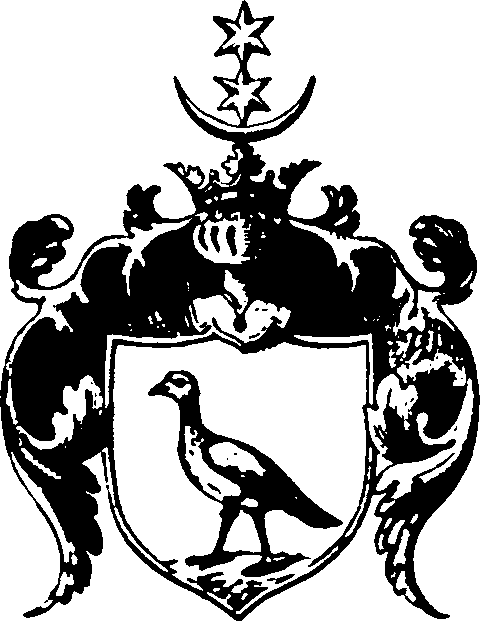 For each herb [clan shield, coat of arms] the blazon or verbal description of the arms is first given in authentic heraldic style, followed by a translation from the Polish description by Niesiecki. The right and left sides of a shield are identified from the standpoint of the bearer, i. e., the one holding the shield. His right would be your left and vice versa. The tinctures (colors) in heraldry are as follows: azure = blue, gules = red; sable = black; or = gold, argent = silver; vert = green. In heraldry all charges (pictures) on a shield are assumed to be facing dexter (right side) unless otherwise specified. In Polish heraldry all animals or birds are assumed to be in their natural coloring unless otherwise specified.
Arms: Gules, a common field grouse, sable, whereupon is set for a crest, out of a ducal coronet two stars of six points in pale within a crescent.
There is a black grouse in a red field, the head and body face the right side of the shield. On the helmet with a crown is a crescent moon as if new, with its points upward, and in its center are two stars, one above the other. Thus these arms were described in MS. de Familiis Prussiae, but there is no mention of their origin, only that the Birkhans - or, as I have written of in their place, the Berkhans - boast of these arms. See Sikorski and Ketrzynski.
Copyright © 1994 Leonard J. Suligowski. Used by permission. This article originally appeared in Rodziny, (November 1994), the journal of the Polish Genealogical Society of America.
;