Herb Bartsch
Research Heraldry Herb Bartsch
Herbarz Polski translation
Bartsch herb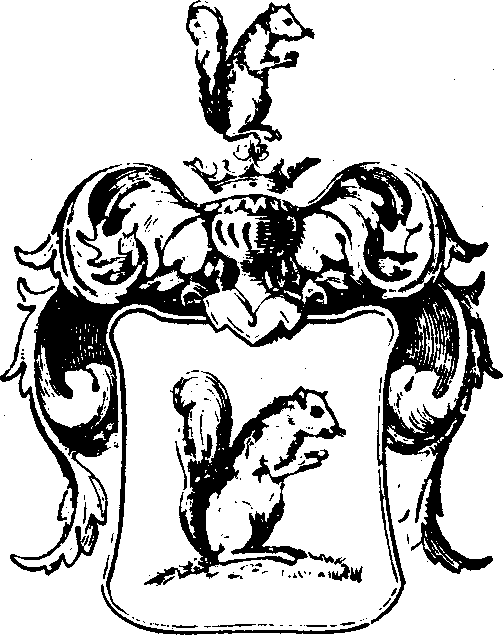 The following article is a direct translation from the classic Genealogical and Heraldic reference "Herbarz Polski" by Kasper Niesiecki S.J., (Lipsk) edition 1839-46.
A squirrel in profile, with forelegs raised, is on the shield, and a similar, smaller form sits on the helmet, just as in the Bazenski coat of arms, which was acquired in an auction along with the Bazenski estate, as stated by Konopatski. See Bazenski.
The family signature reads de Demuth Bartsch, although others write Barszcz, in the Polish accent. Of these, the famous General Bartsch, of the foreign royal army, reared in the military since youth, was an example of piety and a fervent faith, who fortified Holy Trinity in Podole with his own funds. He credited his conversion to the true faith to such servants of God as the officers of the Polish army, among whom was his relative, Franclszek Bartsch, a major in the Kamieniec regiment. Neither Paprocki nor Okolski writes about them.
Copyright © 1982 Josephine M. Piegzik. Used by permission. This article originally appeared in Polish Genealogical Society Newsletter (Vol. 4, No. 1, Spring 1982), the journal of the Polish Genealogical Society (of America).
;