Herb Andrault De Buy
Research Heraldry Herb Andraultde Buy
Herbarz Polski translation
Andrault de Buy herb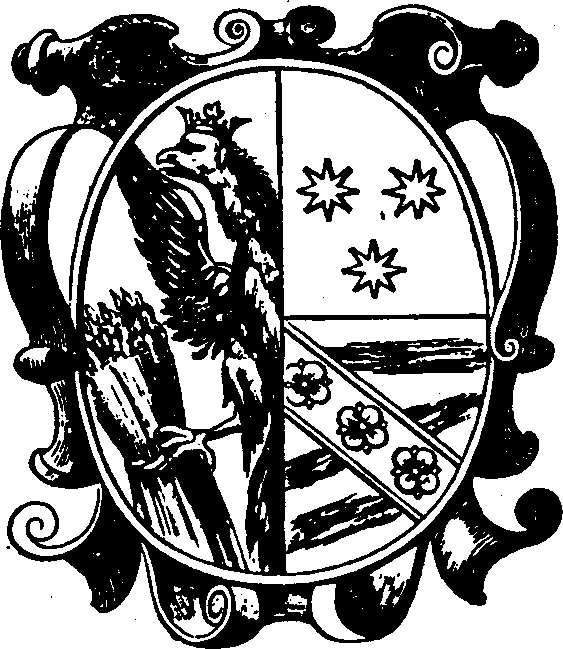 The following article is a direct translation from the classic Genealogical and Heraldic reference "Herbarz Polski" by Kasper Niesiecki S.J., (Lipsk) edition 1839-46.
The shield is divided vertically: the right side depicts half of an eagle, a crown on its head, one wing and tail stretched outward, its beak facing right, and the claw holds a sheaf of grain. The left side is divided horizontally: three stars are enclosed in the upper part, two above the one which is below and between them; three rivers flow across the lower part, equidistant from each other. A knight's belt crosses the rivers diagonally from the right. There are three lilies on the belt, separated from each other.
ANDRAULT de BUY, Franciszek, enjoyed this coat of arms in 1676. He was born in France, son of Count de Langeron, but was granted citizenship in Poland in 1658. He had ingratiated himself through chivalrous action in the service of Jan Kazimierz as the King's Chamberlain in foreign courts, later, as general of the German army in Poland, and as county head. In compensation, the King added the eagle with the royal sheaf to his coat of arms.
Copyright © 1980 Josephine M. Piegzik. Used by permission. This article originally appeared in Polish Genealogical Society Newsletter  (Vol. 2, No. 2, June 1980), the journal of the Polish Genealogical Society (of America).
;